Our principals incorporated BTS Consulting Group in 1997. Our objective is to provide business and technical solutions to organizations that rely upon accurate data and information processes and systems in their day to day decision-making and long-term strategic planning efforts. We provide a full range of consulting services that include business and situational analysis, project management, solution definition and design, system design and programming, system maintenance, database modeling and design, system integration, process documentation and training.
Together, our principals have years of experience in business analysis and software systems development. Our team has managed and developed highly technical multi-million dollar projects on budget and within the prescribed schedules. We have a proven track record of delivering quality projects with short time frames and satisfying our customers. We bring practical knowledge and experience to the table. We believe this alone sets us apart from our competitors.
Principals:
Karen Treat

|

President - Business Development
Karen has years of experience directing the design, development, implementation and maintenance of computer systems in the accounting, costing and finance facets of business. She has a successful record of leading project teams from conceptual idea to accounting grade production systems, involving all phases of the System Development Life Cycle (SDLC). She is a re-engineering specialist in the areas of time reporting and cost accounting and has used state-of-art software and statistical sampling techniques in her system solutions that are recognized as leading edge in the payroll and time reporting process bench marking efforts throughout the United States.
Prior to being purchased by AT&T, for Pacific Bell, Karen led the development and implementation of cost accounting systems, which used avant garde statistical sampling techniques to create product and work activity cost analysis. These systems were used to develop product pricing that was approved by the California Public Utility Commission and FCC.
Karen led the development and implementation of the Corporate Accounting Safeguards System (CASS), which met the regulatory requirements of FCC Order 86-111 – Nonregulated Accounting. She has extensive experience working with regulatory and legal experts. She successfully represented Pacific Bell's nonregulated accounting and statistical sampling processes to the FCC, CPUC and audit firms, including Price Waterhouse/Coopers and Ernst & Young.
Karen has a Bachelor in Business Administration from Loyola University in Los Angeles and a Masters in Business Administration from Golden Gate University in San Francisco.
Woodrow Shands

|

VP - Software Application Operations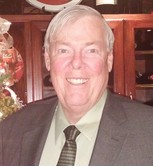 Woodrow is a software designer and developer with a wealth of experience in providing software solutions to a variety of organizations. He has developed systems in JAVA, ORACLE PL/SQL, LINUX Shell Programming and Microsoft ACCESS. He also has extensive experience in the application of statistics to business problems. For 14 years he fine tuned Pacific Bell's forecasting methods by expanding the use of Computer Software Systems, Statistical Analysis, and Econometric Modeling.
Woodrow developed, designed and maintained the following Pacific Bell and AT&T systems:
Time Reporting Interfaces: TotalView Interface (TVI), Automated Payroll Interface (API)
FIS – Forecast Information System. A Statistical Analysis and Actuals Tracking System that includes Linear Regression, Seasonal Analysis, and Time Series graphs and charts.
RMSF – Residence Marketing Schedule Forecasting. A workload forecasting system that project customer call volumes based on a statistical analysis of call volume history.
PERS/ATDS – Performance Evaluation and Rating System/Automated Time Distribution System
Time & Costing Studies: ETDP, ESTRS, Service Representative, Customer Service Bureau Time and Cost Studies